Winter Wind Adventures
Snow kiting is the sport of flying a kite with your skis or snowboard on. Kiting on snow is the winter version of kiteboarding on water. The principles of using the kite are the same, but in very different terrain and temperatures. All you need is a moderate breeze to get towed around frozen lakes covered with snow and up powdery mountain slopes to get runs coming down. It's just like having your own private ski lift to get run after run. Many say it feels a bit like wake-boarding or water-skiing when holding on to the bar and feeling the pull. Having a good understanding of the wind or some sailing experience will help to pick it up quickly. But anyone from the ages of 8 to 80 can do this sport with a few lessons on safety and putting in some practice.
Snow kiting has been around for over 50 years but with new technology in kites over the past 10 years it is becoming more popular than ever. Locations often associated with skiing and snowboarding such as Russia, Canada, Iceland, France, Switzerland, Austria, Norway and Sweden and in North America all have a booming snow kite scene.
Jennie Milton offers snow kiting tours.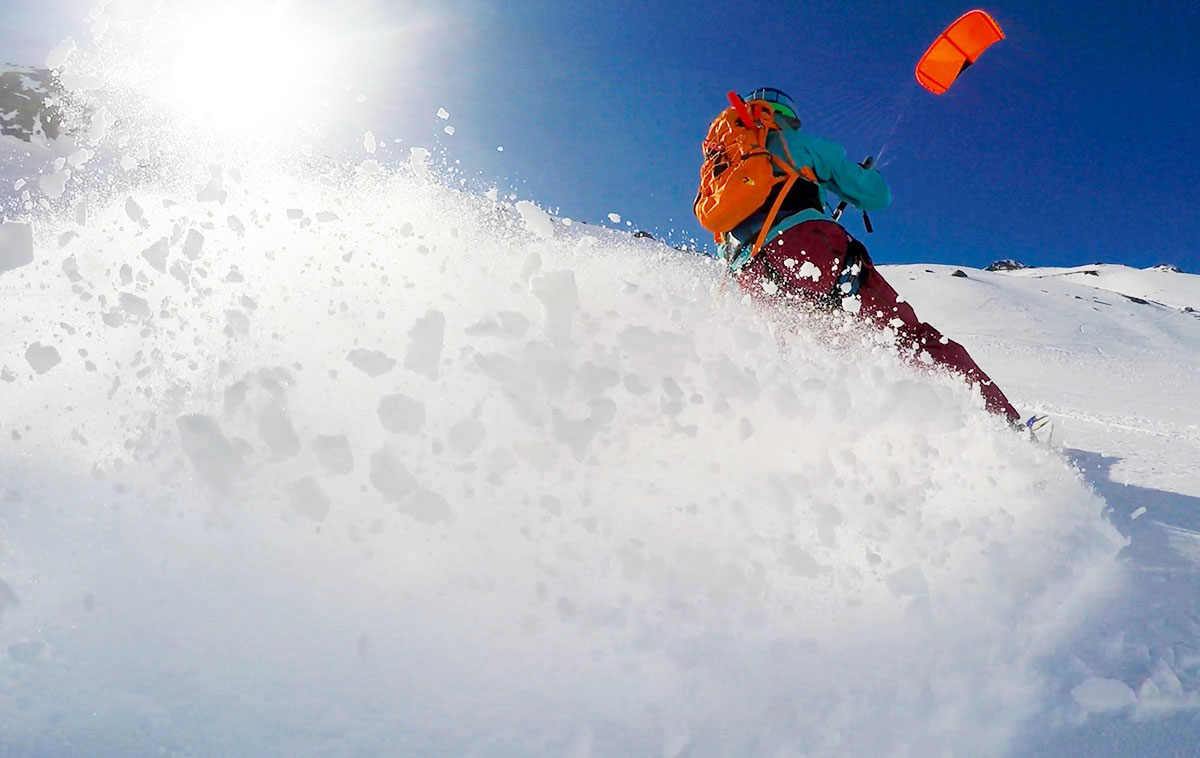 Action Photos by Jennie Milton